Kim Frazier
At Large Seat 11 Commissioner
1st Term: 2022-2026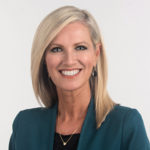 400 Main Street Suite 603, Knoxville, TN 37902
Kim Frazier is serving her first term on the Knox County Commission having been elected to represent all of Knox County.
Kim is a conservative, proven community minded leader who has called Knoxville home for more than 25 years. Kim married her husband, Major Russ Frazier, M.D., in 1996 and together they have two incredible sons, Jackson (18) and Maddox (17). Kim's professional experience ranges from business & personnel management to non- profit development, but her true passion is community advocacy.
Over the course of the last 15 years, Kim has organized and served numerous community groups (Knox Community Planning Alliance, Hardin Valley Planning Advocates, Farragut Rotary Club, Hardin Valley Business & Community Alliance, Powell Business Professional Association), served on multiple boards (Junior Achievement of East TN, Paws & Badges, Knox County Rescue, The Restoration House, Hardin Valley Academy Foundation, Schades of Development), committees (Hardin Valley Academy Advisory Council, Knoxville Knox County Planning Commission Zoning Review, City of Knoxville Neighborhood Empowerment Education Series, Knox County Greenway Corridor Study), focus groups (Ford Next Generation Learning, TPO Transportation Study, NW Sector Plan Update, Advance Knox) and discussion panels (East Tennessee Design Symposium, Ford Next Generation Learning / Hardin Valley Academy), was selected as an emerging leader by the Community Action Committee, served as emcee for the JA Miss Business event, and was chosen as Vice Chair of the Knox County Government Ethics Committee. Kim's interest and desire to continually learn inspired her to enroll and complete The University of Tennessee MTAS Elected Official Academy.
She has been instrumental in bringing attention to traditional infrastructure needs like schools, roads, utilities and power supplies, stormwater management, emergency services, law enforcement, mental health, housing options, and student career exploration in communities in every corner of our county. Much of her time is spent educating and fostering relationships between citizens and officials to address fundamental needs and systems that support sustainable communities, economic prosperity, intentional growth and development, improved planning processes, and impactful local and state legislative solutions.
Kim currently represents Commission on the TTCDA Board, CAC Committee, Joint Education Committee, Codes Committee, and Three Ridges Golf Course Board.
---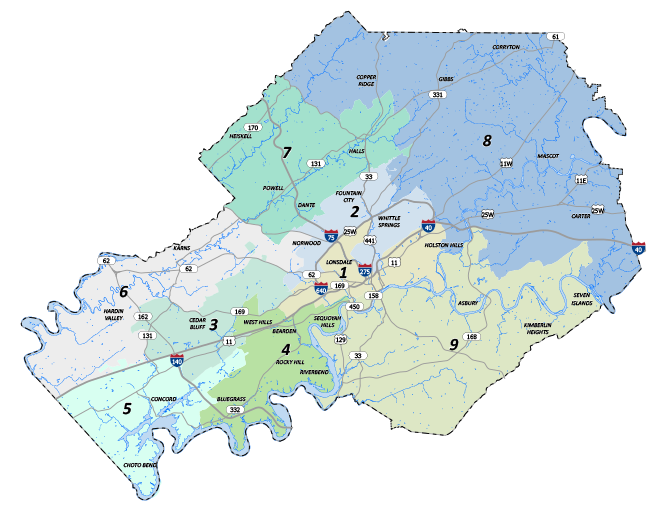 [csvtohtml_create responsive="no" add_ext_auto="no" pagination_below_table="no" ]