Rhonda Lee
7th District Commissioner
1st Term: 2022-2026
400 Main Street Suite 603, Knoxville, TN 37902
Rhonda Lee is serving her first term on Knox County Commission 2022-2026.
She represents District 7, which is Powell, Halls and Heiskell. She will be serving on the following committees: Cable Tv, Finance Committee, Insolvency Board, Legislative Affairs, Railroad Authority, Beer Board and Joint Education.
Rhonda has a Doctorate of Jurisprudence from the Nashville School of Law. She commuted for 4 years from Knoxville to Nashville to obtain her law degree. She was diagnosed with Non-Hodgkin's Lymphoma cancer while in law school and after many prayers and God's healing she preserved never gave up. Rhonda's desire was to get her law degree and to make a difference.
She is an attorney with the Rhonda Lee Law Firm, her primary focus is Criminal Defense and protecting our constitutional rights.
Rhonda has a Bachelor of Science in Legal Studies from the University of Tennessee.
Rhonda has an Associates Degree in Paralegal Studies from Pellissippi State Technical College.
Former Adjunct Faculty at Pellissippi State Technical College: Taught Criminal Law and Property Law
Rhonda has over 15+ years as a licensed realtor, and was a home builder that provided over 100+ homes in Knox County. While as realtor, Rhonda served on several boards at the Knoxville Board of Realtors. She really enjoyed assisting people getting into their first home.
Memberships Past and/or Present.
American Bar Association, Tennessee Bar Association, Knoxville Bar Association, American Inns of Court, Tennessee Association of Criminal Defense Lawyers.
Active in the Powell Business and Professional Association, and the Halls Business and Professional Association.
She also loves and enjoys to volunteer to serve breakfast to our Veterans monthly at the Veterans breakfast in Powell, hosted by the Heiskell Community Center.
Rhonda is an 8th generation Tennessean. She has lived in the Powell Community for over 36 years. While her children were growing up, Rhonda regularly volunteered to work in the school clinic with Red Cross Workers. She served the Powell Community for many years as a member of the Powell Board of Recreation at Levi Field. She coached softball, coached cheerleaders for Powell Jr. Pro. Basketball, and served as the Director of Powell Jr. Pro Cheerleaders.
Rhonda has 6 children, (3 daughters, (Heather, Amber, and Ashley) and 3 sons (Dustin, Brandon, and Benjamin), and 11 grandchildren.
Rhonda loves spending time with her family and watching her grandchildren play, sports.
Rhonda is a member of the First Apostolic Church of Knoxville.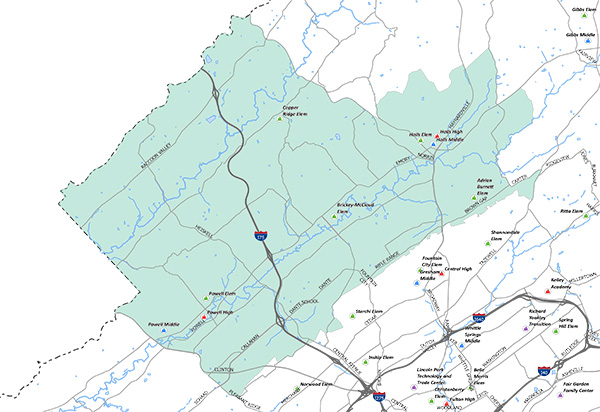 [csvtohtml_create responsive="no" add_ext_auto="no" pagination_below_table="no" ]